Breakfast here is familiarity with a twist!
I like to design dishes so it resinates with people — so when they receive the dish, it delights them.
— Chef John Doherty
You've heard your parents stress the importance of breakfast, your first meal of the day. Our staff here at Black Barn will tell you the same — but they'll also stress that it should be delicious and enjoyable! So come join us for breakfast — set your next morning meeting here and stay satisfied all throughout your day!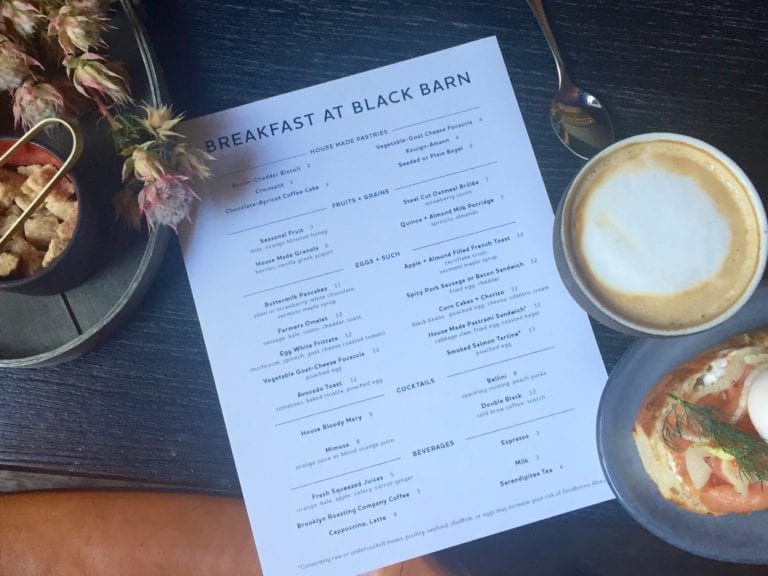 EATING BREAKFAST HAS LONG TERM HEALTH BENEFITS. IT CAN REDUCE OBESITY, HIGH BLOOD PRESSURE, HEART DISEASE AND DIABETES.

— National Health Service
We take the quality of your food very serious! That's why our baked goods are made in-house so the only transportation they get is from the oven to your table. Try any of our in-house made pastries or ask for the assortment basket like most of our guests do!
Bacon-Cheddar Biscuit · Croissant · Chocolate-Apricot Coffee Cake · Vegetable-Goat Cheese Focaccia · Kouign-Amann · Seeded or Plain Bagel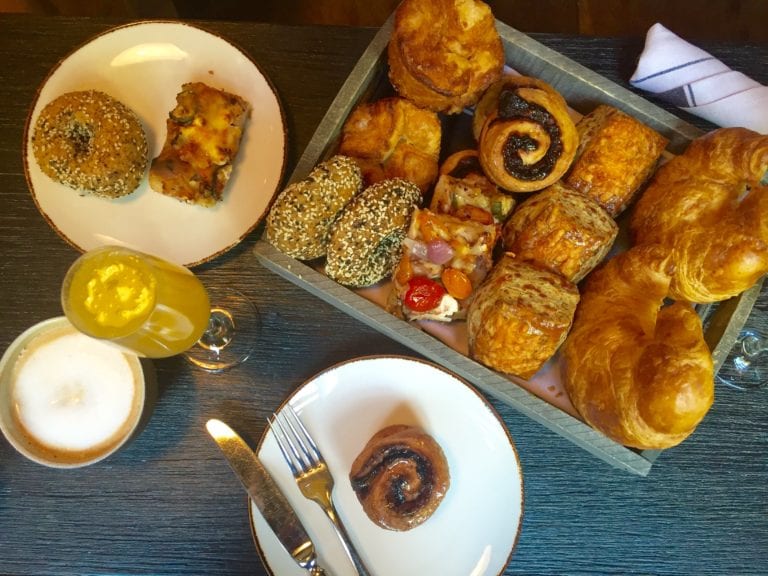 It's important to eat your carbs in the morning but if you have a sweet tooth … mornings are the best time to indulge! Therefore, don't feel bad about it. You need the added sugar to get your brain functioning and focused throughout the day.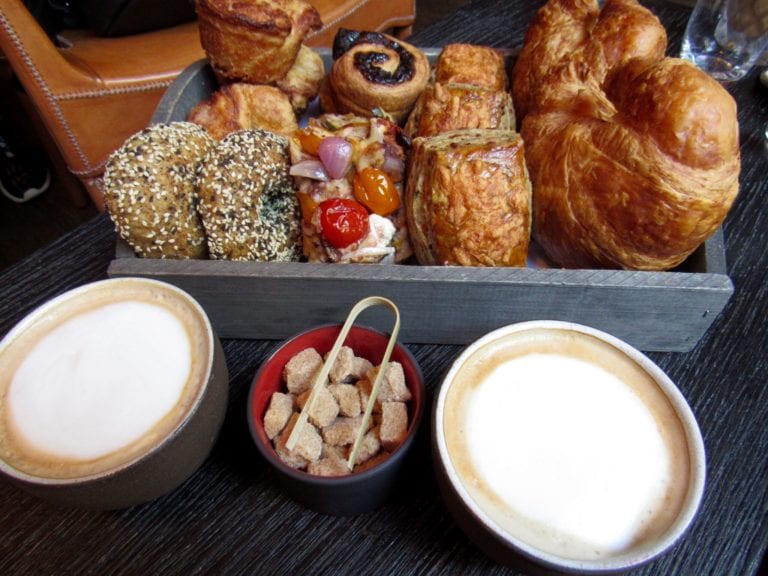 Some of our guests favorites include the Apple + Almond Filled French Toast with a cornflake crust and the Buttermilk Pancakes that can be ordered plain or with strawberries and white chocolate chips; both to be drenched in maple syrup from Vermont.
When I design any dish, we keep in mind complexity and the balance of flavor and texture. If it's something rich, then I like to pair it with something acidic and refreshing to brighten it. If it's soft — I like to put something crunchy with it.

— Chef John Doherty
Another favorite amongst our Black Barn guests is the Smoked Salmon Tartine and Avocado Toast with a poached egg. In fact, don't be shy about asking for two!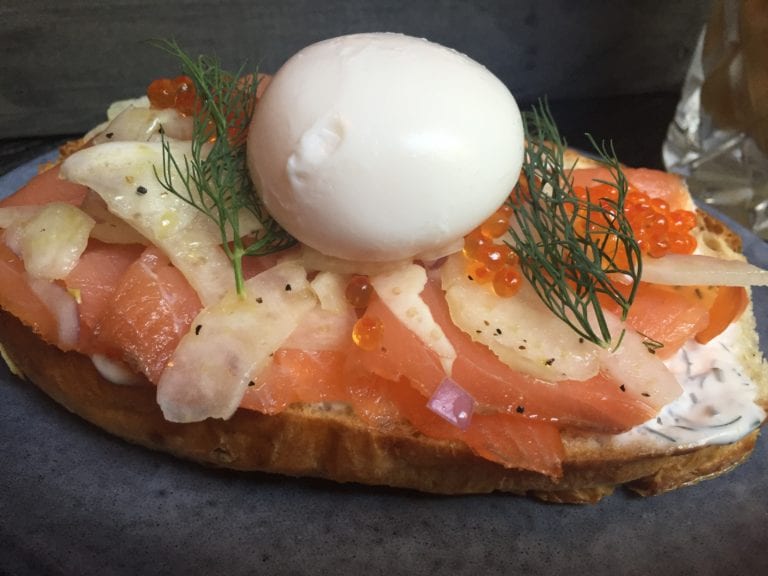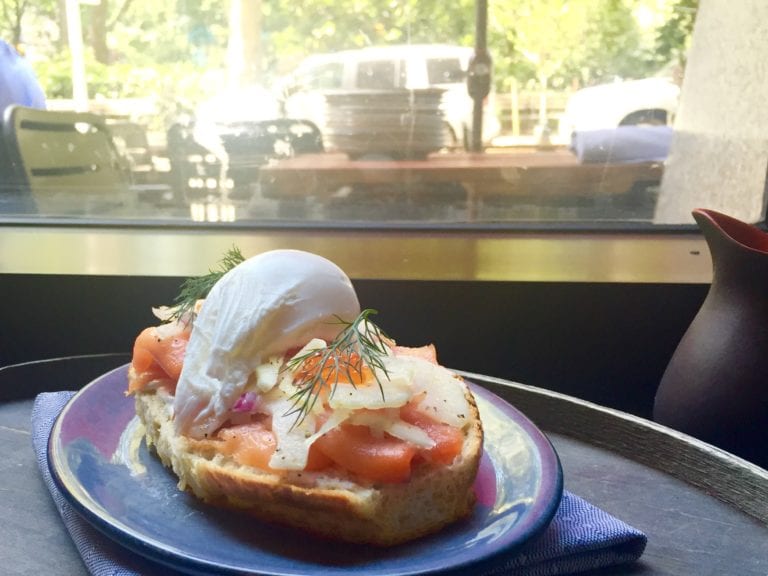 We also make a delicious Quinoa + Almond Milk Porridge with apricots. A healthy and natural source of fiber has proven to be quinoa. Therefore, they also help reduce high-cholesterol. Ask about our Steel Cut Oatmeal Brûlée — you won't taste anything else like it!
We always season to bring out the true flavor of our ingredients. Not to mask it.

— Chef John Doherty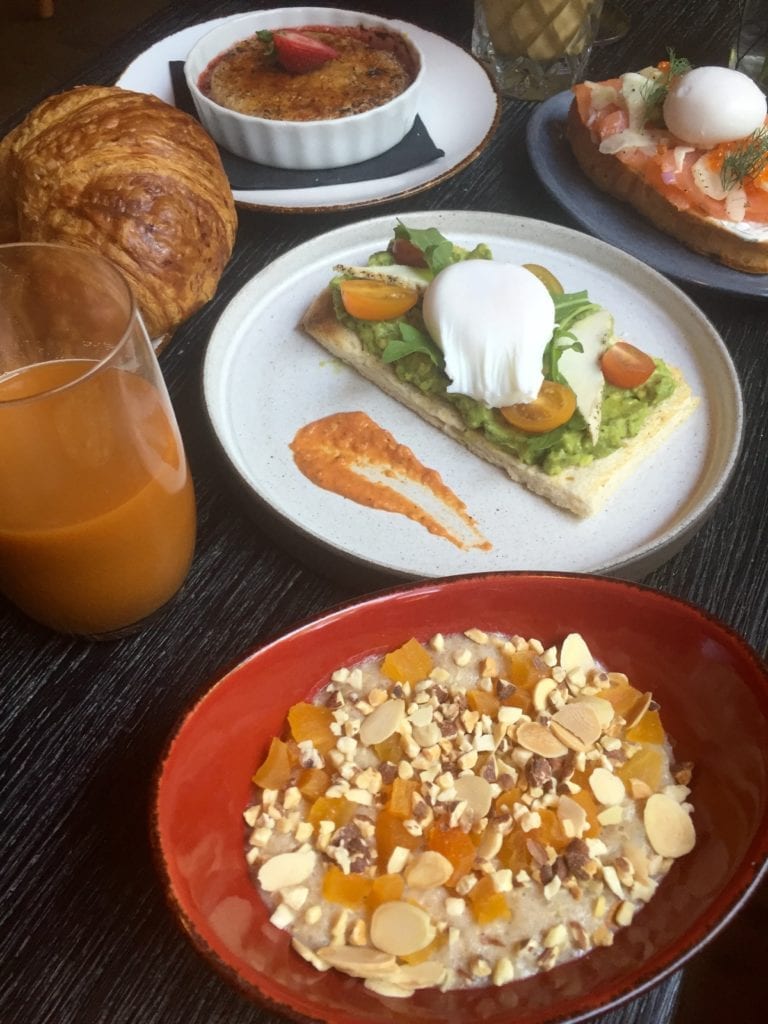 I love breakfast! And can eat it for all 3 meals. It makes me feel more energized as well as eat less throughout the day when I have had a good breakfast meal.

— Chef John Doherty
Furthermore, we, at Black Barn, believe food should be healthy, clean, and delicious! Come join us for breakfast. Did I mention we also serve freshly-squeezed juices?!
Join Us!