Your lunch shouldn't be compromised!
Just like any other meal of the day — it's an excuse for a delicious dish.
We know that there is something spectacular about food — from the quality of each ingredient to the passionate cooks preparing it. Food brings us together. It's where we find pleasure and can often share it amongst others.
When it comes to lunch, it's important as it can set the tone for the rest of the day and your productivity. It provides nourishments for body and mind while also reducing stress.
Here, at Black Barn, we feel that lunch should be fresh, with bright flavors, light in calories, served quickly, and with good value!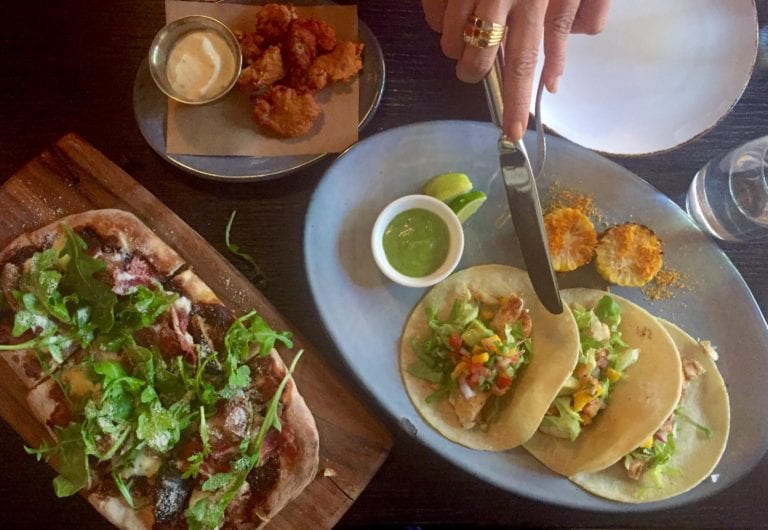 Light and refreshing come to my mind when I think of people's lunchtime cravings. These are dishes that keep us energized and not falling asleep. Bye food coma!
We get our inspiration for our menu from the market. We see what items are available and think about how we would like them to taste and what we would like to pair them with.

— Chef John Doherty
Come join us for lunch and indulge into these Black Barn favorites:
Most of all, there is something for everyone and their taste palates. The menu is diverse to satisfy a range of moods and taste while still being focused on classic American cooking.
Lunch is funny- we all have too little time to eat the way we want to eat. We can't afford the calories to eat what we want to eat and we don't want to spend a lot of money on a meal that in itself, is a compromise. Yet, we need to eat lunch to make it through the day. That's why I like designing a menu that consists of light fare with bright flavors that will delight and price it right. Whether you are in a hurry or looking to relax, indoors, outdoors, Tavern or Dining Room, we've got you covered.

— Chef John Doherty
Join us for
L U N C H
11:30 to 2:30 pm everyday!